Gapforce
Fully Approved Provider since 2002
Address
The Old Town Hall
4 Queens Road
Wimbledon
Greater London
SW19 8YB
Destinations
Africa
Asia

Cambodia
India
Nepal
Thailand
Vietnam

Australasia
Central America
Europe
South America
Activities
Animal Care
Community
Conservation
Courses
Diving
DofE
Environment
Expeditions
Group tour
Instructor training
Marine
Multi-activity
Summer programmes
Volunteering
Wildlife
Work with Children
At Gapforce, we are passionate about travel and the positive impact it has on young people's outlook and future prospects. Our mission is to foster the spirit of adventure in our participants, helping them to become global citizens through authentic, responsible experiences which aid self-discovery and personal development.
With our unique range of gap year programs, training courses and placements, we provide our participants with the tools for self-development, career prospect enhancement and genuine on-the-ground impact.
You bring the wanderlust. We'll do the rest.
You will make a positive impact on your world, while also heading off the beaten path. 
Social & Environmental Responsibilty
Committed to positive impacts in host countries and communities
The best thing about this tour is the variety it entails. It involves adventure activities, volunteering & cultural experiences which combined to make an unforgettable trip.
I would highly recommend this program!
 Gillian, Gapforce South America Explorer 2019
Personalised Customer Service
With you from all the way, from first point of contact to the last day of your journey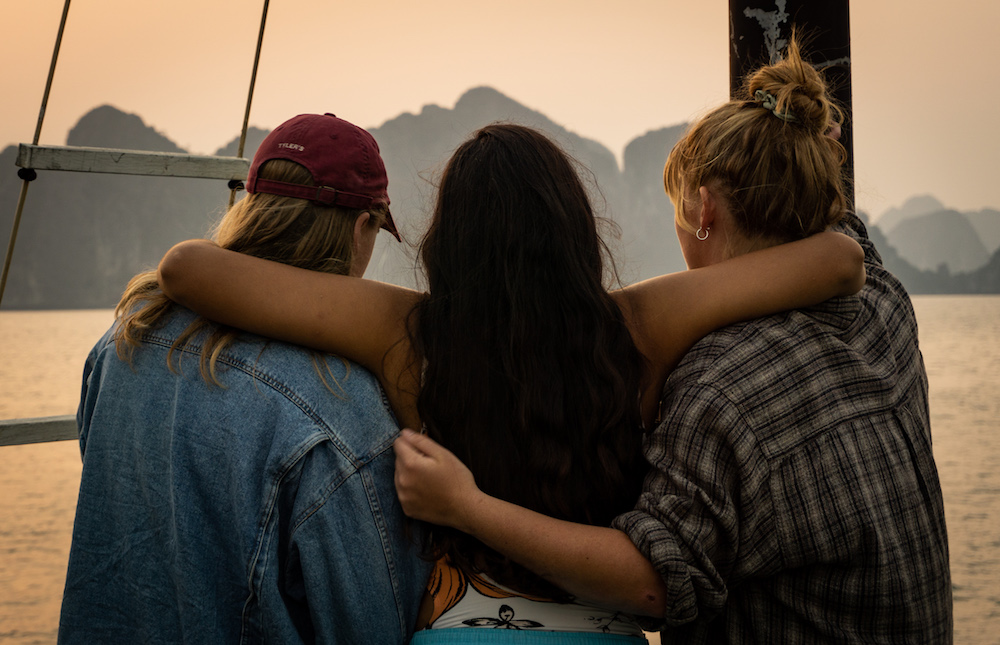 I was really nervous before the trip but the minute I got there Gapforce made us feel welcome & very safe….. the staff are amazing & really supportive all the way through.
We travelled all over the country and I did things I never thought I would do & will likely never get the chance to do again.
Gillian, Gapforce South America Explorer 2019
Safety & Security
Our programs are subject to the highest industry standards, with full-time operational support, on-the-ground staff and consumer financial protection 
One of the best experiences of my life so far… the trip has given me the confidence to travel on my own & to navigate my way around any situation.
 Ellie,  Gapforce Southeast Asia Explorer 2018